Here Comes the Sun
The longest night of the year approaches (at least for those of us in the northern hemisphere). Even in a world of electric lights, S.A.D. lights, and an ability to abscond to sunny places, I count down the hours until time's pendulum adds shaved seconds of stolen light back into these shortest of days.
Then, on the Winter's Solstice, I do a happy dance.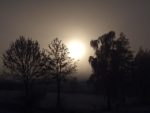 I wonder what it must have felt like living through the long winter season during the Dark Ages? (A period that most scholars now refer to as the Middle Ages, but which I still think of it as the Dark Ages.) There was surely laughter and love, stories and song, but in general, I imagine a world that was bleak. The common folks probably lived with few pleasures and many hardships‒especially one notable‒a bookless existence.
In the mid-1400's, likely only a few people comprehended how Johannes Gutenberg's invention of moveable type would illuminate and transform the world. The printing press foreshadowed an intellectual and social revolution; it allowed the rapid dissemination of ideas (case-in-point: Martin Luther's "Ninety-Five Theses"). Literacy slowly grew and the treasures between the pages ‒ the information and enlightenment ‒ were no longer limited to the Church or nobility; it enabled the common person to access, and even own, books.
Fast forward a few centuries. Books have evolved beyond merely print versions and even most non-bibliophiles own a few (although Thomas Aquinas wisely advised us, "Beware of the person of one book"). Literacy is now our societal expectation rather than the exception.
In this season of giving, remember that books are beloved gifts—both to give and to receive. They represent an exchange or promotion of ideas or sometimes the indulgence of a mindful escape. A book is often sharing a piece of one's self or like the saying, "Seeing someone reading a book you love is seeing a book recommend a person."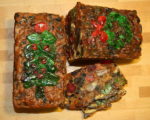 Can't think of a gift for Aunt Sally? A new book is so much better than a fruitcake; it is the delicious anticipation of a table set, a meal prepared, and we are just waiting to dig in.
Wander down to your local Indie bookstore or order something online.  If you are lost for ideas, check out the Curious Cats Bookshelf.
And if YOU really don't need another reindeer sweater, drop the hint for your own book gift or a perhaps a donation in your name to one of these worthwhile causes:
Reach Out and Read. A doctor recommended nonprofit that promotes early literacy and national school readiness in pediatric exam rooms by giving new books to children and advice to parents about the importance of reading aloud.
LitWorld. This non-profit brings "on-the-ground innovative solutions to the hard-to-tackle challenge of illiteracy worldwide…We believe that literacy is not a gift given just to some lucky ones, it is a foundational human right that brings joy, economic independence, gender equity and a pathway out of poverty. Everyone should have it."
Reading is Fundamental. Started in 1966, "Reading Is Fundamental has used its experience and expertise to motivate and inspire young children to read."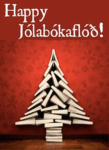 Icelanders have a brilliant tradition, jólabókaflóð, or the Christmas Book Flood, where new books are published during the Christmas season and then exchanged as Christmas Eve gifts in a celebration of literature and literacy.
My vote is that this could be a novel way to help banish darkness on the Winter's Solstice as well. And remember, Here Comes the Sun!
Whenever you read a good book, somewhere in the world a door opens to allow in more light.
~Vera Nazarin