If We Couldn't Laugh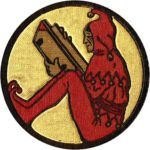 For many bibliophiles, reading and happiness are synonymous, but sometimes, we crave a particular genre. I associate summer with easy-breezy reading, things that make me smile. I have heard some people say they feel guilty when they read blithe books. My conscience has no such pangs but to help absolve those do, I suggest we take a cue from Robert Frost, who said: "If we couldn't laugh, we would all go insane."
A friend recently asked me for some light-hearted recommendations. At first, I thought it would be an easy request, but it ultimately sent me canvassing my bookshelves and reading lists and quizzing other bibliophiles.
I considered the Bard, whose comedies, rife with puns, double entendres, mistaken identities, and the occasional romping cross-dresser, have created centuries of merriment. Yet, I enjoyed those most as a stage performance, and any performance (even a narrated book), adds a different dimension to the written word.
We know that certain works, powered by their printed words and our imaginations alone, can make us guffaw. Which begs the question: what makes funny writing funny?
One thing that quickly became obvious from my "research" is that our taste in comedy, perhaps even more that with other book types, is highly personal. One person's tragedy is another's comedy. But, as for me…
Transforming happenstance into hilarity is often the writer's magical ingredient, as in "A Walk in the Woods: Rediscovering America on the Appalachian Trail" by Bill Bryson or Gary Paulsen's, "Winterdance: The Fine Madness of Alaskan Dog-Racing." Their writing reminds me of a twist on a Mel Brooks' quote, "Tragedy is when I cut my finger. Comedy is when you fall into an open sewer and die."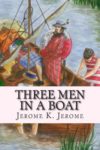 Another merry madcap is "Three Men in a Boat: To Say Nothing of the Dog." No matter that it was written in 1889, this story is as freshly funny as three blokes out for a River Thames adventure and sharing a tiny houseboat can be; but it is the dog (Montmorency) who steals the show. If you know any hypochondriacs, even yourself, I hope that no one has anything worse than "housemaid's knee."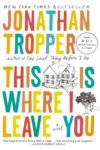 Certain scenes, fictional or non, sometimes strike my funny bone with their over-the-top element of surprise. I was having dinner at a neighborhood restaurant and only a few pages into "This Is Where I Leave You" by Jonathan Tropper, when I read a passage that was snort-wine-out-your-nose funny (in fact, I think I did). I first erupted into laughter, which quickly grew into a maniacal cackle; the harder I tried stifle it, the more unstoppable it became. At first, other diners glanced in my direction then soon gave my table a none-too-subtle wide berth. Moral of the story: use caution if reading while dining.
If you like quirky-plot/clever-writing combinations, check out "The Bear Went Over the Mountain" and "The Martian." In the former, a professor's treasured manuscript is stolen by a bear who is searching for food. Hal Jam (the bear's adopted nom de plume) reads the purloined script and then absconds with it, seeking his fame and fortune…with the professor in hot pursuit. Sure, it's zany over-the-top satire, but you may find that the professor and the Bear bear remarkable resemblances to people you know.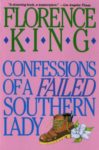 Sometimes the mirth is found via a mismatched odd couple or in the memoir of the late journalist, Florence King, "Confessions of a Failed Southern Lady," via a quartet. King wrote with dry and loving wit about her 1940's-50's upbringing by an unlikely foursome: a cussing, curmudgeonly mother; an intellectual and reserved British father; her Granny with a southern 'sweet-tea and vapors' notion of femininity; and Jensy, King's black nanny and family friend. With un-PC candor, King described her sexual escapades and made clear that as a 'sometimes southern lady', whatever else she may have done, "no matter which sex I went to bed with, I never smoked on the street."
To me, this summer feels like an especially good time to grab a book to buoy our spirits. Whether your tastes run to hysterical folly or refined wit, remember: laughing matters.
Post-scripts:
To read more about some of these books in earlier Curious Cats Read blogs via these links:
"A Walk in the Woods…" (The Dog Days of Summer)
"Winterdance…"  (It's Cold Outside)
"The Martian" (To Infinity…and Beyond!)
If you would like to keep abreast of additional reading recommendations from Curious Cats Read between the regular blog posts, please "like" or follow us on Facebook.